When Gustaf and Anna Klar and their three children leave Sweden for New York in 1897, they take with them a terrible secret and a longing for a new life. But their dream of starting over is nearly crushed at the outset: a fire devastates Ellis Island just as they arrive, and then the relentlessly harsh conditions and lack of work in the city make it impossible for Gustaf to support his family. An unexpected gift allows the Klars to make one more desperate move, this time to the Midwest and a place called Swede Hollow.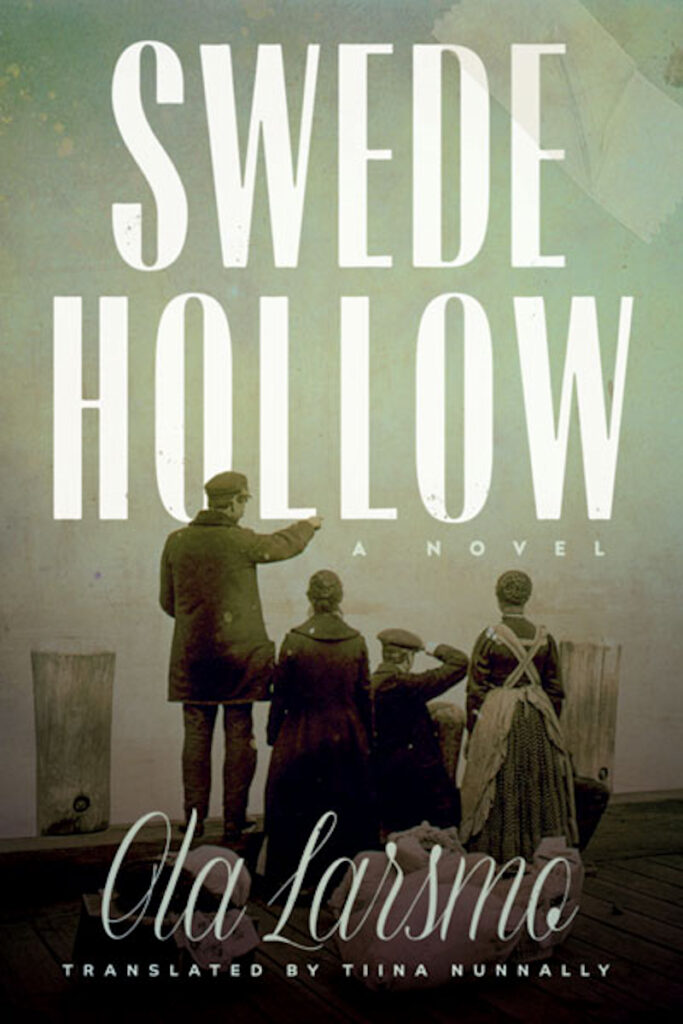 Their new home is a cluster of rough-hewn shacks in a deep, wooded ravine on the edge of St. Paul, Minnesota. The Irish, Italian, and Swedish immigrants who live here are a hardscrabble lot usually absent from the familiar stories of Swedish American history. The men hire on as poorly paid day laborers for the Great Northern or Northern Pacific railroads or work at the nearby brewery, and the women clean houses, work at laundries, or sew clothing in stifling factories. Outsiders malign Swede Hollow as unsanitary and rife with disease, but the Klar family and their neighbors persevere in this neglected corner of the city—and consider it home.
Extensively researched and beautifully written, Ola Larsmo's award-winning novel vividly portrays a family and a community determined to survive. There are hardships, indignities, accidents, and harrowing encounters, but also acts of loyalty and kindness and moments of joy. This haunting story of a real place echoes the larger challenges of immigration in the twentieth century and today.
"Deeply researched and full of memorable moments, Swede Hollow is the powerful story of a family who makes the long journey to St. Paul from Sweden in the 1890s and struggles to create new lives for themselves in a hidden quarter of the city. Ola Larsmo writes with sympathy and grace, and his tale is a quiet epic, full of wonder and dreams and loss. Not to be missed."
—Larry Millett, author of Metropolitan Dreams